40 YEARS OF PRESERVATION OF AERONAUTICAL HERITAGE
The preservation of the aeronautical heritage
Vast subject, isn't it? We have no a priori and we try to save any aeronautical equipment we find. All this work is intended to place the collection in a shelter in a suitable and visitable space: an Aeronautical Museum in Toulouse (now called Aeroscopia, see the Aeroscopia official website.)
Any person of good will and motivation can become a member of the association. No qualification is required (otherwise an immoderate and unexplained passion for air things).
Given the various activities and the supervision by the "elders", one trains by practicing. However, it must be admitted that some tasks such as stripping require only "elbow grease" and patience (and this is part of our regular and indispensable activities).
Usually it's on Saturdays and Thursdays that we meet to work, but that doesn't prevent you from coming in on weekdays on afternoons if you have the opportunity.
But beware: we only do static restoration. Our machines do not fly and will not fly within the current framework of the association. We have several arguments to defend this way of doing things sometimes criticized:
Overall, our members are not qualified to work on in-flight machinery.

Our financial resources are very clearly inadequate and we have no billionaire in the association.
We prefer to be able to work on all types of machines knowing that if we had to restore them to fly we would be limited to light aircraft only.
Big projects, small ressources
Our financial resources have several origins but they are unfortunately still quite limited.
Visites "Cockpit", that we carry out up to 6 times in the year

Sale of models, key rings, stickers and other t-shirts at the shop.

Member contributions (about 250 contributors).

Participation of generous private donors, through our Endowment Fund
More than 110 aircrafts
We currently own more than 100 different aircraft, plus many different engines or accessories. One of the big questions we're asked is how we were able to assemble such a collection given our means. In fact, we generally recover machines that are at the end of their potential, and therefore have no market value given to us as an association.
We were also able to exchange aircraft with other associations or museums, as was the case twice with the German Air Force Museum for the F-104G Starfighter and the Mig-21.
Board members
The Board is renewed every 3 years. On the occasion of the General Assembly in April 2022, the elections designated the following Board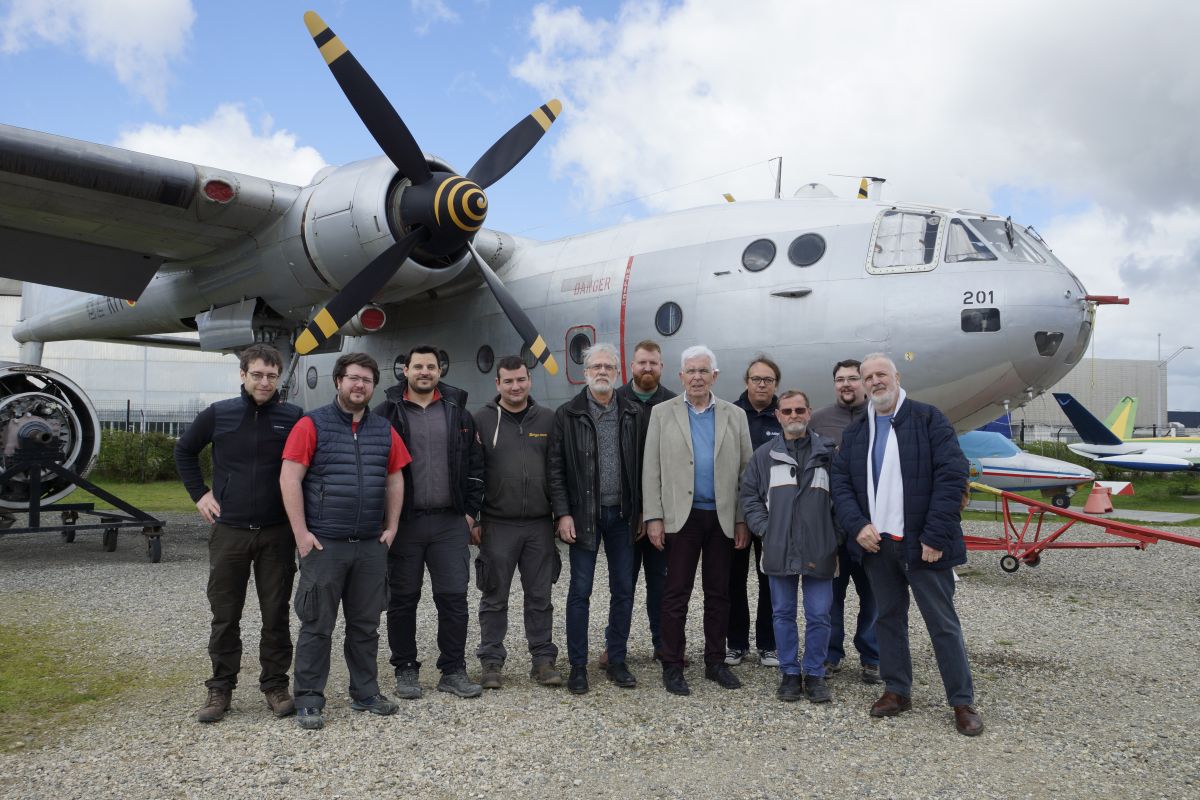 Patrick DABAS : President

Jean-Claude CATHALA : Vice-Président in charge of the partnership with the companies and with the press

Bastien TAUSSAC : Secretary and digital communication manager

Sébastien DUCHESNE : Treasurer

Maxime DELMAS : Technical coordinator and library manager

Nicolas DUMESNIL : Technical coordinator

Nicolas DZALBA-LYNDIS : Technical coordinator

Tristan ROUAT : Technical coordinator

Pierre-Etienne LANGENFELD : Board Member

Philippe LE BRIS : Board Member

Georges LECAILLE : Board Member