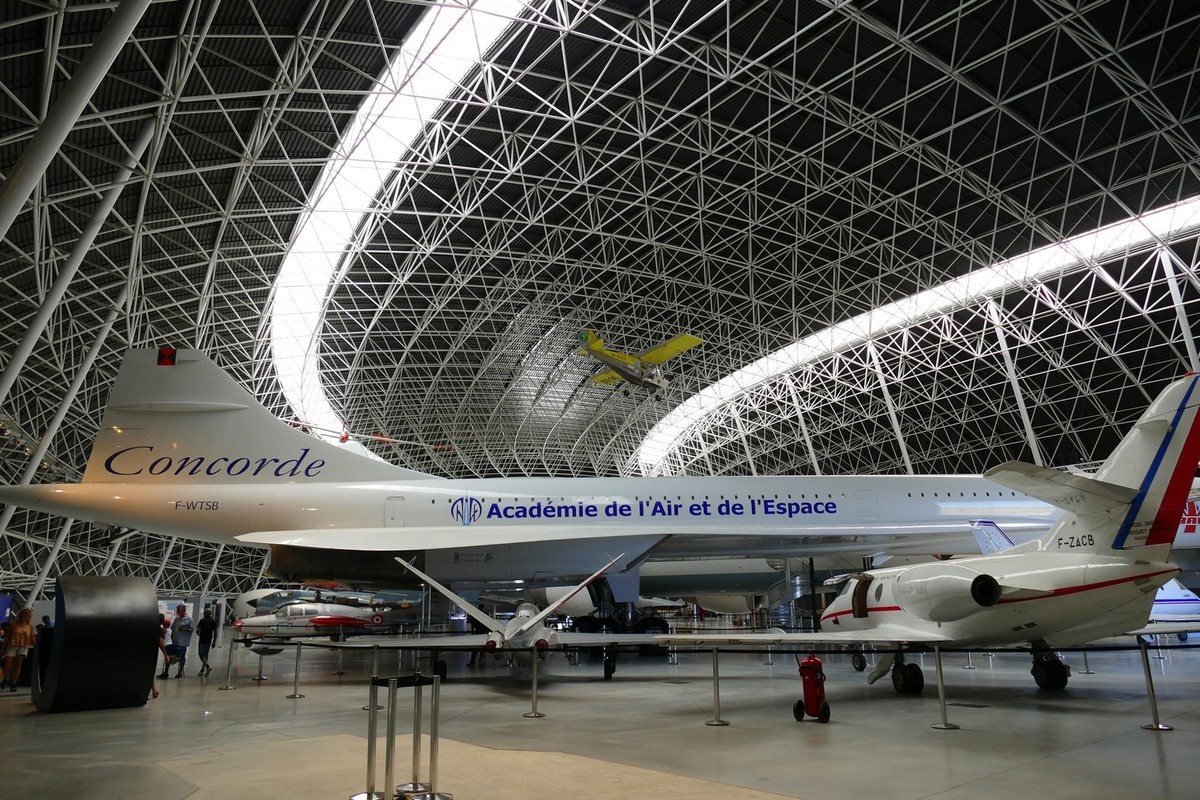 Since its creation, our association has fought to gather in Toulouse a collection of devices with the aim claimed to create an aeronautical museum on the airport site of Toulouse-Blagnac. We have never stopped informing the public, to make him discover the aeronautical heritage of our pink city: True European aeronautical capital.
Finally, the project was born by the Town Hall of Blagnac with the support of the Urban Community, the Ancient Ailes Toulouse and associations gathered under the banner "Terre d'Envol", as well as Airbus and other local aeronautical companies and the CCI of Toulouse.
The museum opened in January 2015. The association Ailes Anciennes Toulouse presents 22 devices from its collection, which have been restored including: a Mirage IIIC, a Super Guppy, the prototypes of the Gazelle and Falcon 10, a Djinn, a Wassmer Espadon glider, a Blériot XI replica, various amateur-built aircrafts … Other collections are also exhibited, such as the Airbus Heritage aircraft (Concorde, A300, Corvette, A400M, Me109), the Concorde de l'Académie of Air and Space, Morane-Saulnier G of Replic'Air, the models of the Aerothèque and the Concorde pieces of Cap Avenir Concorde.
The list of devices presented is subject to evolution in function of the restorations that we carry out. In this respect the visit of Aeroscopia and our site is complementary since it allows to see devices at different levels of restoration.
Some pictures before the project's realization: